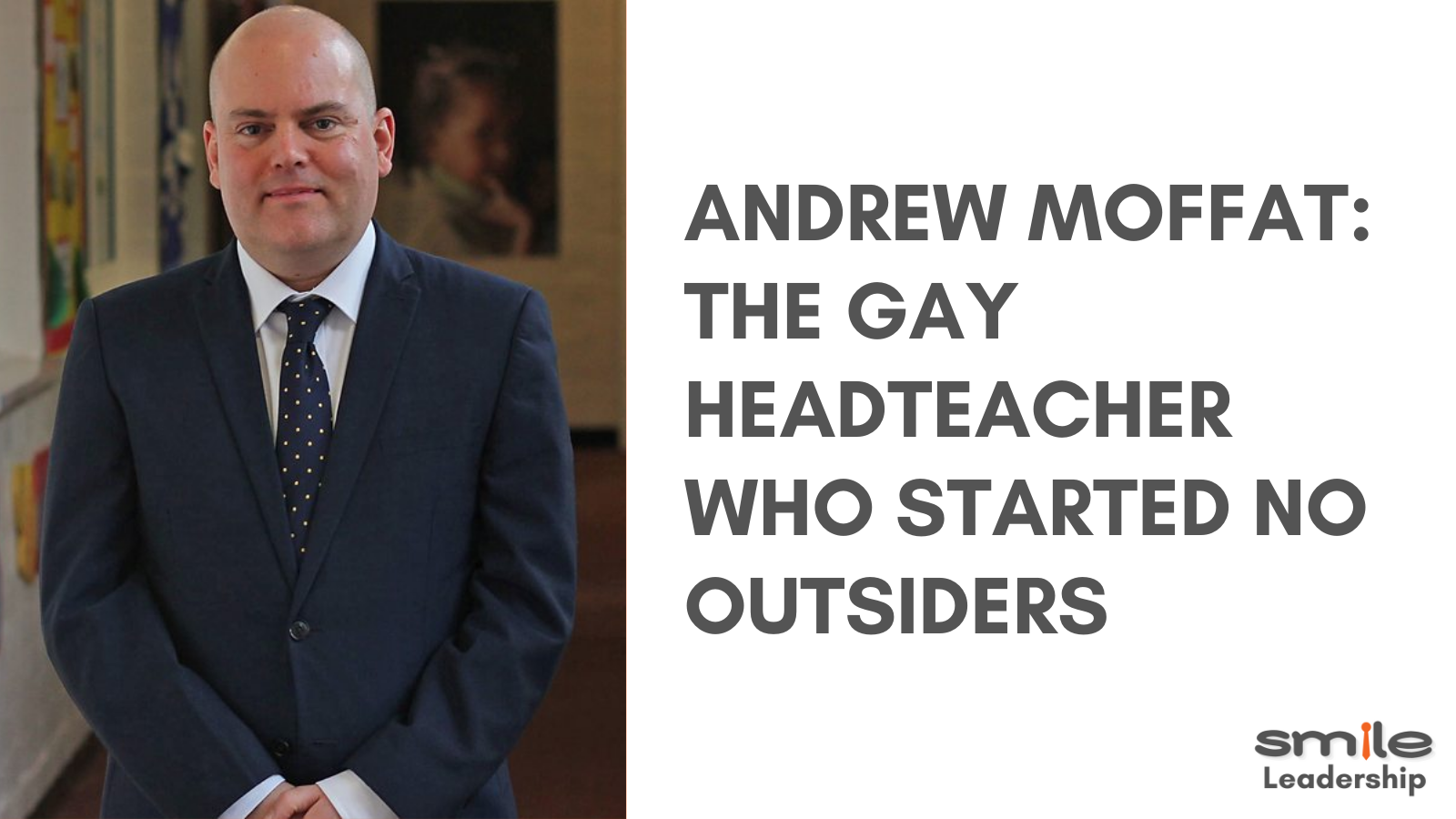 Diversity and inclusion are at the forefront of what we do as recruiters in the education sector. This is why we have recently made a push to celebrate diverse leaders in schools across the UK and how far those communities have come.
In this blog, we wanted to highlight the work of Andrew Moffat, the creator of the No Outsiders campaign.
Andrew Moffat developed the No Outsiders programme that is now taught in a variety of schools across the UK and was awarded an MBE for his work in equality education in 2017.
The No Outsiders programme was created to introduce equality and challenge racism, homophobia and misogyny through picture books in primary schools. Although successful, the programme was not readily accepted by everyone. In 2019 protests arose when Andrew introduced the programme to Parkfield Community School which has a 98% Muslim community. The programme caused upset in the local community due to the LGBTQ+ themes in some of the books.
Protests outside the school lasted months due to the local upset but after talks between the school and protestors - and Andrew's determination to not completely remove the programme - changes had to be made. To ensure key messages were still being portrayed as Assistant Headteacher, Mr Moffat had to compromise and the community became more accepting of the content.
In 2020 No Outsiders became a registered charity and Andrew became Personal Development Lead at Excelsior Trust to take more time to focus on promoting and supporting the delivery of the programme.
His work to educate children about equality and acceptance is inspiring and the change he has created in curriculums in schools across the UK is why we wanted to take the time to highlight his achievements.
If you are looking for a new leadership role our latest available jobs can be found here. Or if you would like to hear more about other diverse leaders you can find blogs on Betty Campbell, Sukhdev Singh Mangat and Gina Gardiner.